Shopping Cart
Your Cart is Empty
There was an error with PayPal
Click here to try again
Thank you for your business!
You should be receiving an order confirmation from Paypal shortly.
Exit Shopping Cart
How to start and when to finish a drawing
You´d think that the hard bit is the actual drawing you do,
but often it is the beginning and the end of a drawing that can be the biggest challenge.
What will be the purpose of your drawing, what will you draw and how will you start?
For instance, my nieces are doing their school exams and I would like to send them a card with a drawing for when they have finished.
I ride my bike and think. I do the dishes and think. I sit in the sun and think.
It is not so much thinking even, it feels more like daydreaming where ideas are floating around in my head and slowly I get a picture of what my drawing should look like.
I used to think very complicated things to draw but found out over the years that trying to draw them have given me more often a headache than not and often spoiled and my fun of drawing and the drawing itself.
So I keep it pretty simple and can always add if I like.
I am happily drawing away until I wonder when I should stop. If I keep going, will I spoil the drawing? Am I too hesitant and should I draw a little more?
What I do in this case, I scan the drawing and save it in a file on my computer. That way I always have this version of my drawing and I can keep working on it without worrying.
When I think I finished my drawing, I hang it up with bluetag on the wall (mostly in the kitchen).
In the next days I pass it and look at it. And I make then still little changes or even add things. Other people will pass it too and often notice things I did not even see (that I might also change). Once I stop working on the drawing and I am happy with it, well then my drawing is finished!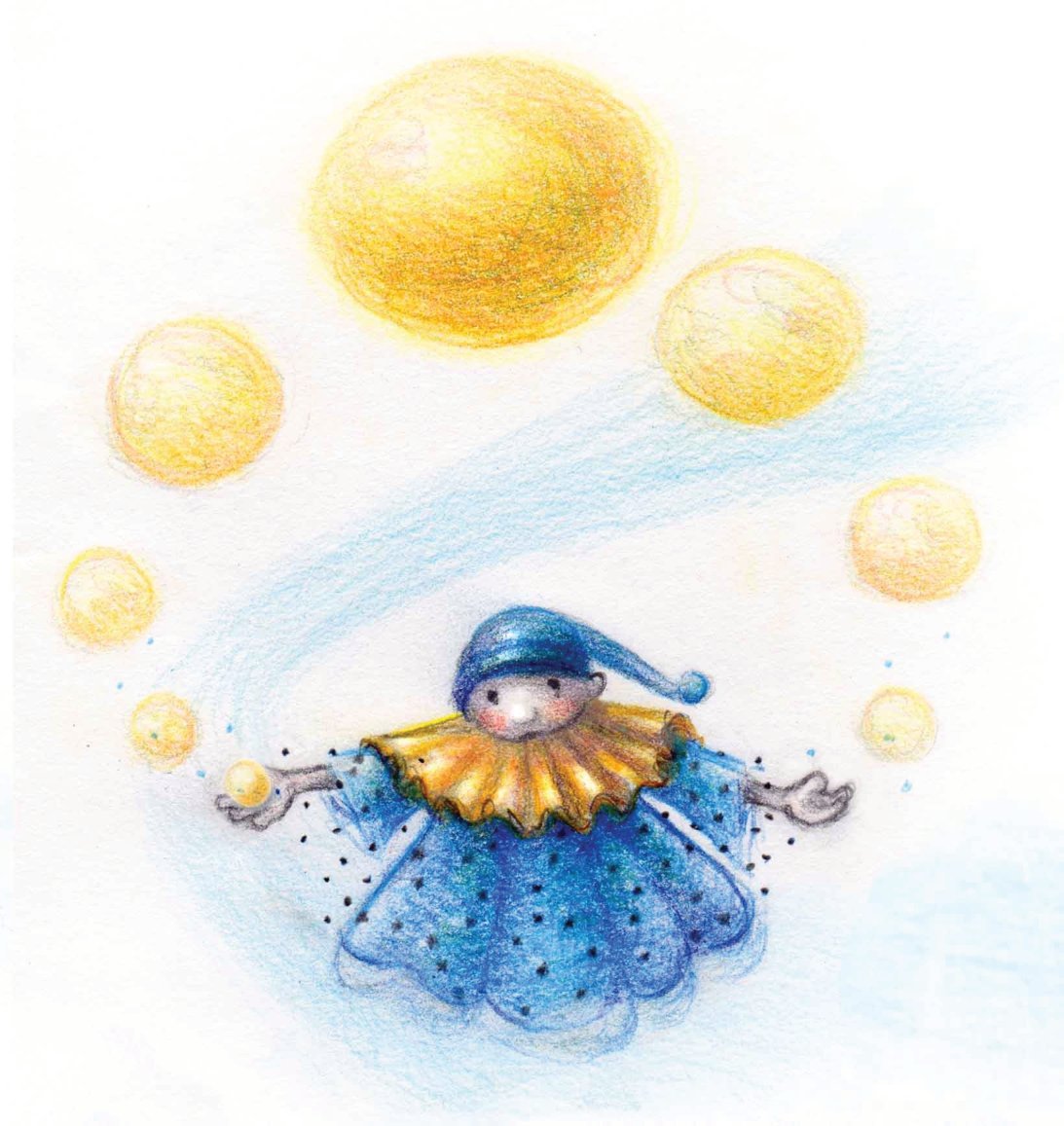 I can not show you yet the drawing for my nieces, 
                         as the ideas are still floating around...                                       
/